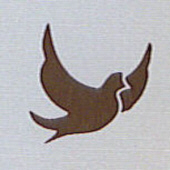 Obituary for Francis "Frank" Finnerman
Francis "Frank" William Finnerman, age 89, of Sturgis, MI passed away Saturday, July 1, 2017.
He was born Feb. 11, 1928 in Sturgis, MI-a son to the late Maurice and Alta (Adams) Finnerman.
Frank was a veteran of the U.S. Navy Seabee's earning the rank of Machinist's Mate third class, serving during WWII.
He graduated from Sturgis High School with the class of 1947.
On August 5, 1994 he married Dorothy Bouchard.
Frank moved away from Sturgis from 1950 to 1962 and worked as a Pattern Maker. In 1962 he moved back to Sturgis and started farming. In 1969 he purchased the John Deere Dealerships in Centreville and Paw Paw. He sold the businesses in 1984 and farmed again until 1988 when he moved to Florida. He moved back to Sturgis in 2011.
He started golfing at the age of 50 and became an avid golfer and he enjoyed his annual fishing trips to Canada.
He was a member of the American Legion, Sturgis Elks Lodge, and the V.F.W. in Sturgis and Past Commander of the V.F.W. in Saginaw, MI.